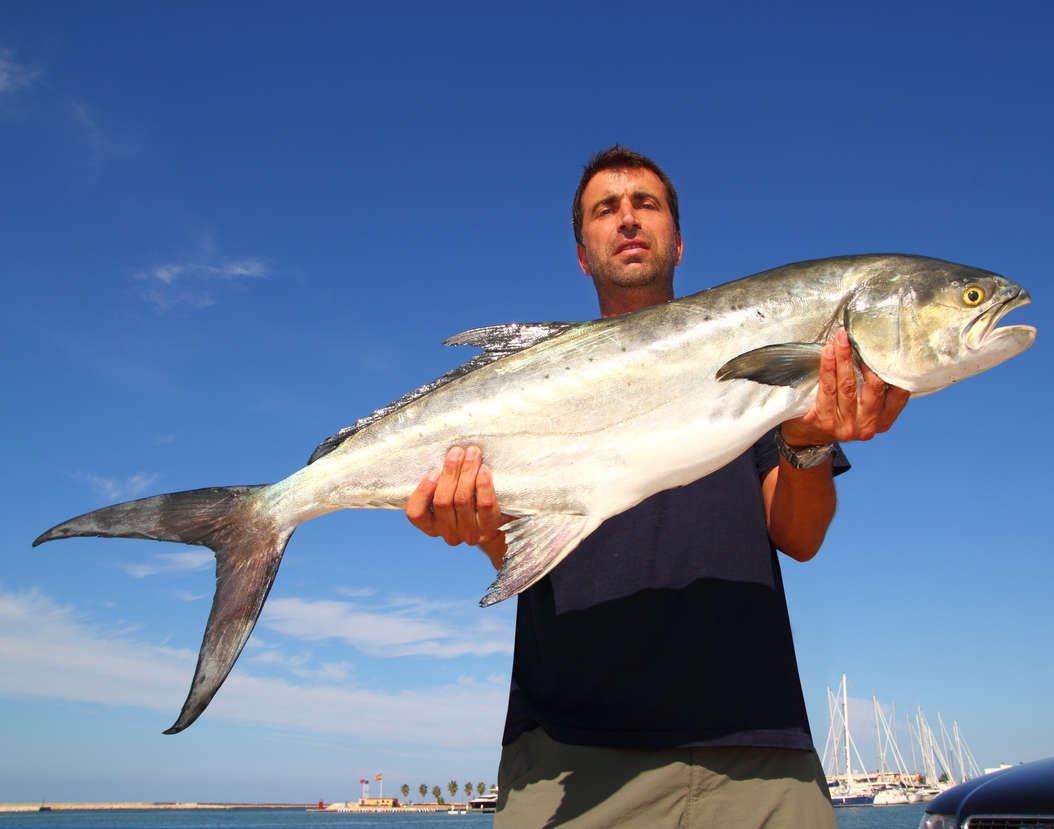 Estimated Reading Time: 10 mins, 30 secs.
If you're reading this blog, you are probably considering owning a franchise, or maybe you're really into fishing. If you think about it, franchising is like fishing.

When you own a franchise business, you are the captain of your own ship. As a result, you chart your own course. You also have the added benefit of the franchisor as a seasoned navigator. The franchisor has traveled the waters before and is there to provide advice to keep you afloat. Here are some key things to consider about franchising before you dive in.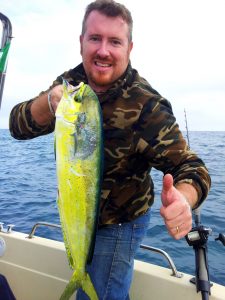 Prepare Before You Launch
It can be hard to let go of your current job, even when you're dissatisfied. You may cling on hoping things will improve and pray your steady income continues. It is important that you prepare before you launch and choose the right franchise opportunity to achieve your personal and business goals.
With so many franchise opportunities available, you may not know where to start. The Canadian Franchise Association, Canada's franchising authority for over 50 years, offers many resources including government primers, statistical data, reports, and articles. You can buy their official starter kit which includes guidebooks, member directory, magazines, and question checklists for just $40.
Since it's an important decision and you'll invest a sizable sum, don't rush the process. The following suggestions will help you narrow your choices, pinpoint good franchisors, and find the one that suits you best.
What Are Your Goals?
Everyone has their own motivation for entrepreneurship so consider your goals. Are you interested in a better work/life balance, greater income, building equity, or unlimited growth potential? The franchise you select should flow from what you're trying to accomplish.
What Role Do You Want To Play?
Some franchises offer hands-on opportunities as an owner/operator who's directly involved in running the business. Others involve hiring staff who manage day-to-day operations and the franchisee provides oversight. Consider what you see yourself doing on a daily basis.
How Much Time Do You Have?
Few franchises allow you to work part-time and retain your full-time job. Some allow you to start as a home-based business and as your business grows you have the option to transition to a brick and mortar establishment.
However, if you're just looking to supplement your income by working evenings or weekends, you'll find far less opportunities. Franchisors want dedicated franchisees to strengthen their network and increase profits.
What Are Your Skills?
When considering a franchise, you may not need to know the industry, since many franchisors provide system training and support. However, good franchisors are also very selective. They search for the best-qualified candidates with the skills and capital needed for success.
If a franchisor is too eager to sign you without understanding what you offer, be wary. Good franchisors want to know whether you have entrepreneurial drive and basic business skills such as sales, marketing, and customer service experience, before they welcome you into the fold.
What's Your Budget?
Franchise costs vary greatly and buying a franchise for $10,000 isn't necessarily a good investment. It is more likely to be in a very competitive, saturated market with a high turnover rate. Additionally, inexpensive franchises usually offer little support or training and it's harder to build a business you can resell.
Weigh your initial investment against the expected return and whether the business model suits your goals. If you don't want to invest heavily, consider a home-based business that you can start quickly and affordably.
Thoroughly analyze your financial situation and calculate your maximum budget, including a financial cushion during the startup period when your business will not earn substantial income.
How Much Risk Can You Assume?
Once you've reviewed your financials, you'll understand what you can afford. Nonetheless, some franchise opportunities are riskier than others.
If you're risk adverse, look for a well-established company with a long track record of franchising success. If you're more willing to take chances, a cutting edge company could potentially offer higher returns, but you will assume substantially higher risk.
Request A Franchise Information Package
After going through the previous steps, you'll have a list of potential franchisors and many questions too. Reach out to the franchisors and ask for a franchise information package.
They'll provide you with information such as a company history, support and systems summary, pertinent media articles, their mission statement and vision, answers to frequently asked questions, statistical data, estimated startup costs, application information, and more.
Read through the documents carefully and don't be afraid to ask questions. Franchise laws vary between regions. The Canadian Franchise Association maintains a current list of laws and legislative developments for each province and territory here. You should understand the requirements for your region.
Ask For Franchise Disclosure Documents
Once you've reviewed each Franchise Information Package, you'll have a shorter list and much more to do. Franchisors are in the business of selling businesses and glossy brochures and slick presentations do not guarantee a good franchise or franchisor.
Your province or territory may not require the franchisor to provide you with a franchise disclosure documents (FDD). Nonetheless, a good franchisor provides them voluntarily and they should meet the minimum legal standards for your business location.
Good franchisors are proud of their accomplishments and not afraid of scrutiny. All CFA members are required to provide disclosure documents in all Canadian provinces and territories.
Comprehensive Franchise Disclosure Documents allow you to truly size up the operation and compare it to others.
Review the FDD
Seek assistance from a franchise attorney if you don't understand anything within the documents and definitely before you sign a contract.
Areas of particular interest include whether the franchisor has been or is involved in any litigation such as a bankruptcy. Lawsuits can also indicate a flawed system or poor franchisor management.
Check the payments and revenue model carefully. It describes the initial franchise and ongoing royalty fees and whether you'll pay for marketing and advertising. You'll also find information regarding unit financial performance.
Rules and restrictions are extremely important. Franchisors impose these to ensure uniformity and to describe operational and reporting requirements, your sales area and your rights to terminate, resell, or renew your franchise.
Some franchise owners buy with the intention of business growth and equity so they can later flip it and turn a profit. Consider whether the franchise suits your goals and offers the growth potential and flexibility you need.
Talk To Franchisors
After reviewing the Franchise Disclosure Documents you will probably have a very short list. Talk to the franchisors in-person to get a sense of their management style and personality.
We also suggest you ask for the following information, even though the answers may be in their written material. Personal conversations give you a good idea of the franchisor's management skills and how well they know and interact with their business:
What is your business background? Have you owned a small business?
How long have you run the franchise?
What is the experience of the management team?
Are you a member of the CFA?
How do you determine exclusive territories?
What are the franchisor's plans for future development?
What kind of system, marketing, and advertising support and training do you provide to franchisees? Is it ongoing?
Have any franchisees failed? Why do you think they did?
How do you resolve conflict?
How do you choose franchisees? What skills and experience do they need to succeed?
Describe a typical franchise owner (age, gender, marital status, background).
Describe the typical day of a franchisee.
Would you be willing to share your business plan complete with your marketing strategy and financial projections?
The CFA starter kit offers many more questions beyond what we've provided here. The Globe and Mail suggests membership in the CFA is an essential factor when assessing a franchise. They are the only association of franchisors and service providers in the franchise industry in Canada and follow a strict Code of Ethics.
Ask about everything and anything that concerns you. Discussions help you judge what it would be like to work within the network and with the franchisor. Remember, you won't experience the benefits of franchising unless the franchisor and network function well.
Talk to Franchisees
Once you've thoroughly vetted the franchisors, you'll need to talk to the franchisees. Don't waste their time as they have busy schedules.
Establish a rapport and let them know you've already researched the brand and want their valuable input. This makes them more likely to be forthcoming. Additionally, the franchisor may ask them what they think of you if you decide you want to invest.
Ask each franchisee whether they felt well-prepared to operate the business. Did the franchisor provide in-depth training and support during the startup process? If so, that's a very positive sign the franchisor cares about franchisee success.
Also ask them about any difficulties they've encountered. Did the franchisor handle issues tactfully and for the benefit of the network? What do you think the franchisor might have done differently?
Don't shy away from financial questions. Franchisees understand the true cost of operating a franchise and how soon you might expect to start earning money. They can also clue you into how long it took them to earn decent income. Of course, these are only estimates since every area varies as does the business savvy and determination of the owner.
Always weigh their comments carefully and follow your gut instincts. A good franchise network includes like-minded individuals working hard to achieve common and franchise goals. Adding another great franchisee to the network benefits them too so they should offer honest advice and accurate information.
Ask the franchisee if it is possible to spend a day with them to see how they spend their time. Meeting a person face-to-face is a great way to build a relationship and to see first-hand how they create success. If possible, visit several franchisees near you to get a broader picture of operations and how they may differ.
You'll also want to understand how the franchisee perceives the franchisor's management style. Do they listen to network members and adopt worthwhile suggestions? Or are they top-down managers that dictate the direction of the company and ignore member feedback?
Finally, ask the franchisees whether they feel they get value from the fees they pay. The advantages of networking include avoiding expensive mistakes and tapping into a track record of success. Consequently, the franchisor must provide you with training, support, and a proven business model to create success and outweigh these costs.
Further Research
Besides investigating potential franchisors, you'll want to check out the industry, competition, and any failures in your area. Statistics Canada provides data based on the industry or the NAICS code.
A simple Google search is the easiest way to find competitors in your area. If you discover someone tried a similar business but failed, try to discover why. Nearby businesses and even competitors can often provide information about work quality, business practices, financial strains, and reputation that led to their demise.
Buy Your Boat & Start Fishing!
Once you've done your research, you've probably identified a clear leader. The only thing left to do is to start the application process to discover whether the franchisor feels you're a good match too.
If you've done your due diligence and discussed the opportunity with the franchisor and franchisees, this is usually a formality. You and your franchisor become partners for the mutual benefit of growing the business.
You'll pay the appropriate fees and the franchisor prepares the documents which you'll review with a franchise attorney. The franchisor then starts the training process so you can start fishing and reel in customers.
*****
Postcard Portables has franchise opportunities throughout Canada. It is simple to get started operating your home-based business.
Our highly-respected brand and franchise network offers unlimited growth potential for a low investment amount. Ask yourself: Are you ready to get off the dock and into your own boat? If so, contact us – we're always happy to help.