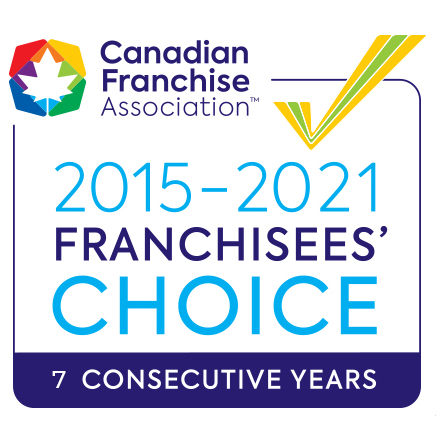 Postcard Portables was honoured as a recipient of the Franchisees' Choice Designation at the 2019 Canadian Franchise Association (CFA) National Convention. This marks the fifth consecutive year that Postcard Portables has received this award.
The Franchisees' Choice designees are CFA member franchise systems who voluntarily took part in an independently-administered survey. This year, more than 70 CFA member franchise brands participated in the survey. Franchisees were asked to assess their franchisor in key areas of the franchise business model, including the franchisee selection process; franchisee information package; leadership; business planning and marketing; training and support; ongoing operations; and the relationship between the franchisor and franchisee.

"We have a remarkable group of accomplished franchise owners who comprise the Postcard Portables team," explained Francis Ostapovich, Postcard Portables' President. "Receiving the Franchisees' Choice Award this year is very special. Receiving it five years in a row is an incredible honour."
In the due diligence process of investigating a franchise opportunity, speaking with existing franchisees about the opportunity being explored is essential. For prospective franchisees, the Franchisees' Choice Designation identifies that a franchise brand has received a solid endorsement through its satisfaction ratings from its franchisees. The 2019 Franchisees' Choice Designees are representative of the diversity of franchise opportunities and the standard of excellence of CFA members.
"The Canadian Franchise Association's Franchisees' Choice Designation celebrates a core principle of franchising: everyday Canadians sharing success and Growing Together™," says Sherry McNeil, CFA President & Chief Executive Officer. "Congratulations to all the Franchisees' Choice Designees this year on receiving this honour and vote of confidence from their franchisees."
*****
Postcard Portables has franchise opportunities throughout Canada. It is simple to get started operating your home-based business.
Our highly-respected brand and franchise network offers unlimited growth potential for a low investment amount. Ask yourself: Are you ready to pursue financial freedom? If so, contact us – we're always happy to help.